Featured on Chad Hoover's Kayak Bass Fishing
Hassle Free Storage in an Umbrella Rig!
Takes the hassle out of umbrella rigs!
Folds Compactly
Not only is the Louisiana Triple Threat a full-size, three hook umbrella rig, but it folds compactly and is the ONLY umbrella rig on the market that folds up and fits in a SINGLE space in your tackle box!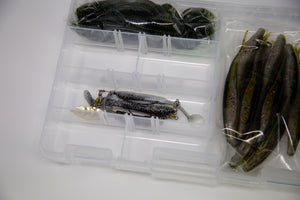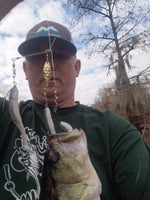 Fishes Like a Spinnerbait!
Light through the water, and on the cast, there is no need for oversized rods or reels. Just fish it on your favorite spinnerbait rod!